In order to save time when developing your image, you'll find an extensive collection of Luminar Looks. Professional photographers from around the world have helped us create a comprehensive group of Luminar Looks that give your images amazing enhancements in a single click.
To apply a Luminar Look:
Make sure an image is open in Luminar.
If the Luminar Looks Panel isn't visible, click its icon in the Top Toolbar. 
The Luminar Looks Panel will open at the bottom edge of the screen. You can click the Luminar Looks Panel button in the Top Toolbar to toggle displaying and hiding the Luminar Looks bar on the bottom of the window.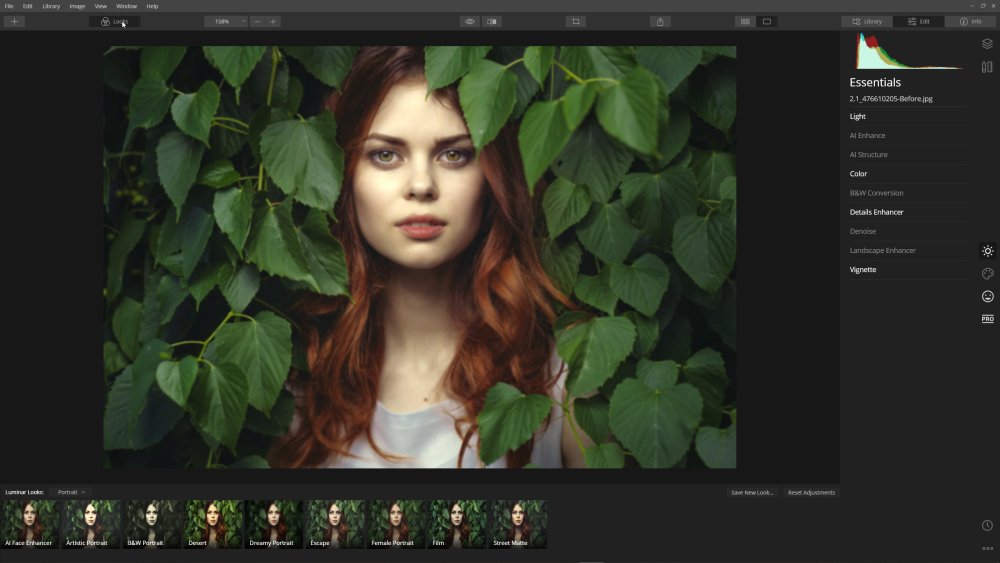 Examine the Luminar Looks available by exploring their thumbnails at the bottom of the page. Each offers a live preview as to what the image would look like with the Luminar Look applied.
Hover the mouse over a Luminar Look to instantly preview the Look.
When ready, click on a Luminar Look thumbnail to apply it. You can quickly browse through additional Luminar Looks by hovering over them. To apply another Look to your photo, click on its thumbnail.
To view all the Luminar Looks in a given category, simply use the horizontal scrollbar located at the bottom of the Luminar 4 window.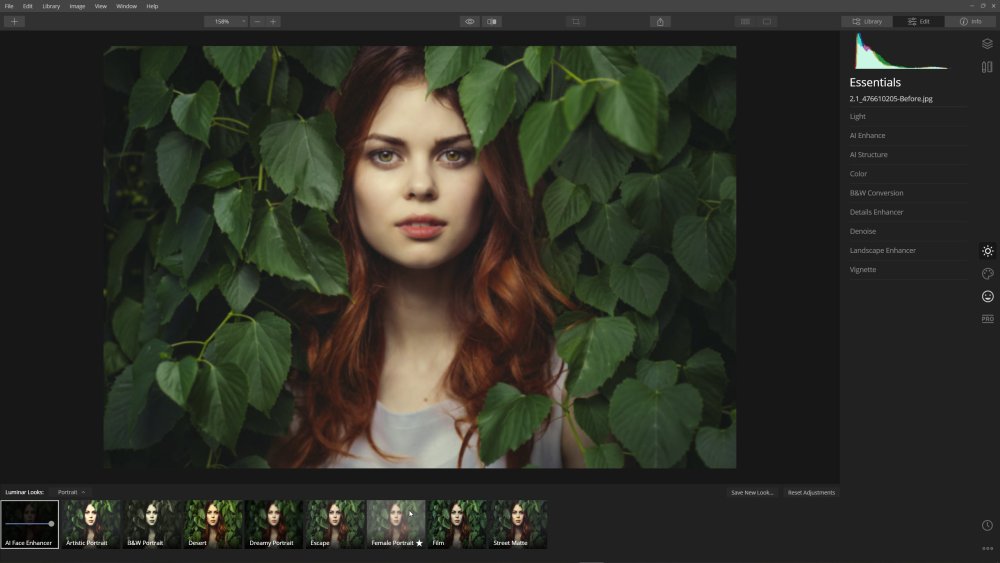 If you hover your mouse over a Luminar Look, an Amount slider is revealed, with the default set to 100% opacity. By moving the Amount slider located within the Luminar Look name you can lower the intensity that the effect has on your image.
Click the Star icon on a Luminar Look thumbnail to add it to your Favorites list for easy access.
In order to quickly return to the original state of a photograph, just use the Reset Adjustments button. You can find this button in the upper right of the Looks panel. The Reset Adjustments button resets all tool adjustments including Looks, but won't affect the Canvas tools such as Crop, Erase, and others. It also only affects the currently selected layer.