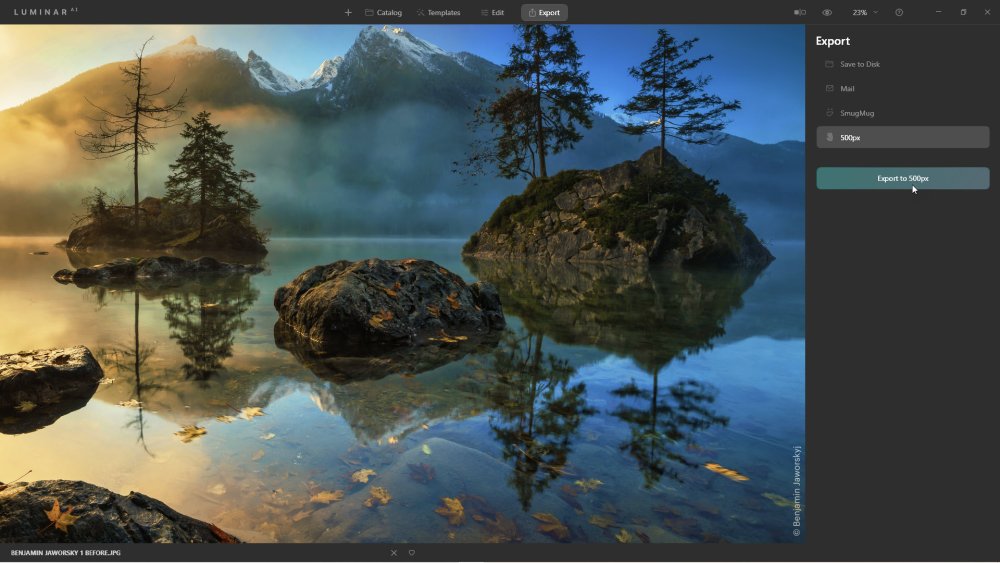 You can quickly and easily share a photo to your 500px account. On 500px, you can get inspired with incredible photos from around the world in diverse styles and genres.
In your LuminarAI Catalog, select a photo that you'd like to share.
From the main menu, choose File > Share > 500px or click the Export tab in the top toolbar, choose 500px in the Export panel, and click the Export to 500px button. A new dialog box will appear.
LuminarAI will apply your edits to your photo and convert it into the right format for sharing on 500px. If this is the first time sharing to 500px from LuminarAI, you will be prompted to log in to 500px.
Make your image easier to discover on 500px by adding the following information:

Title
Description
Category
Location
Keywords

EXIF

data (For macOS users,

EXIF

data is sent automatically. Windows users can control whether

EXIF

data is uploaded using a checkbox.)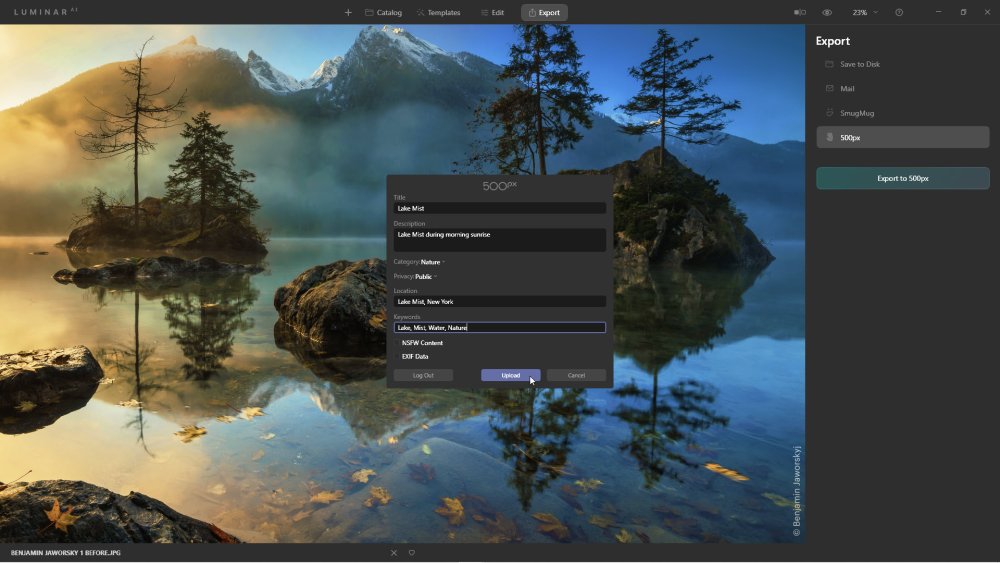 Control access to your image by choosing a Privacy level:
If your image contains details unsuitable for children or the workplace, mark the box next to

NSFW

(Not Safe For Work).
Click the Upload button to add the image to your 500px account. After pushing the Upload button, your photo will automatically be uploaded to the 500px website to the Photo manager section of your profile.
On the 500px website, you can then browse and add your photo to the Gallery or edit its data in the Photo manager section of your Profile.