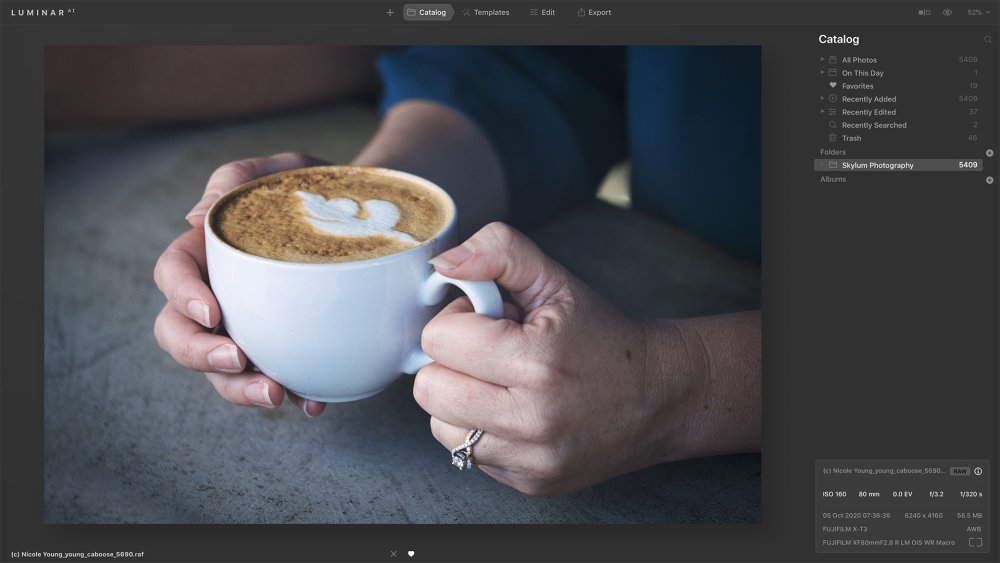 LuminarAI opens a wide range of file formats. It is compatible with most cameras and all common graphics formats. Supported file types include:
PNG

JPEG

TIFF

(8-bit and 16-bit)

PSD

HEIC
Supported Raw Formats
CR2
CR3

NEF

ORF

RAF

ERF

ARW

RW2

DNG

PEF

PPM

and more
To see a full list of supported cameras, visit Supported Cameras


Working with an unsupported raw format
If you're trying to open an image from a camera that is not officially supported by LuminarAI, the best workaround is to convert the image to a DNG file. You may be able to create DNG files in-camera. Alternatively, you can install the free DNG Converter from Adobe.
LuminarAI fully supports DNG files, including DNG files created by cameras and those created with the DNG Converter utility from images in another raw format.