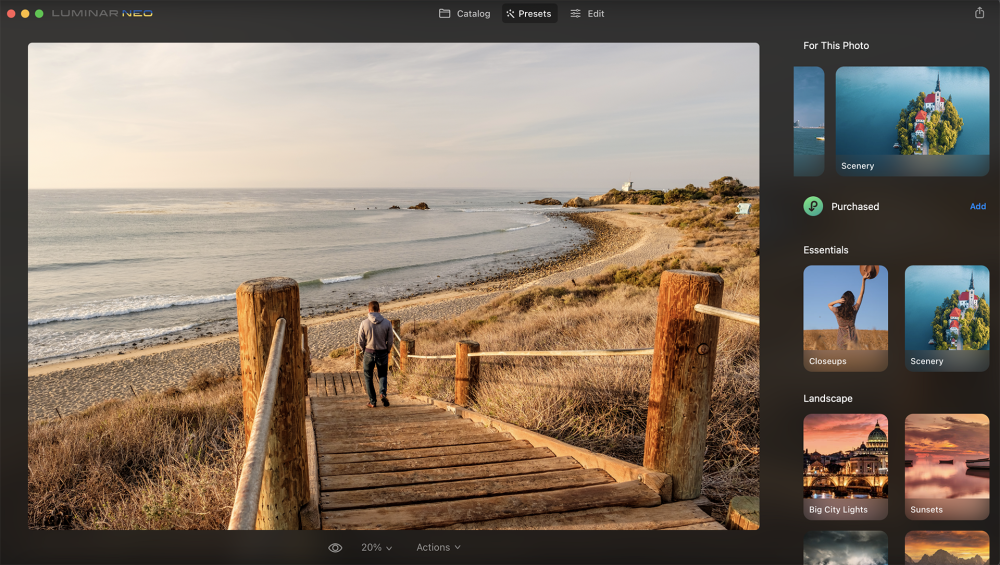 Luminar Neo was built on the belief that photo editing should be fast, easy, and fun. Our Preset-based editing approach helps Luminar Neo achieve this goal. Presets combine efficiency with creativity. By using AI to understand the strengths and weaknesses of every image, Presets automatically correct common capture problems and apply enhancements that inspire new ideas.
The Presets included in Luminar Neo was created in collaboration with professional photographers and retouchers to produce high-quality results. Based on in-depth research, Presets are composed to reflect the classic design and modern, popular trends, producing fresh and engaging images with maximum impact. Once refined, customized Presets can be saved and easily synced across large batches of photos, including across sets of images from different sessions and taken in different environments.
Use Presets as a starting point or when you need inspiration.