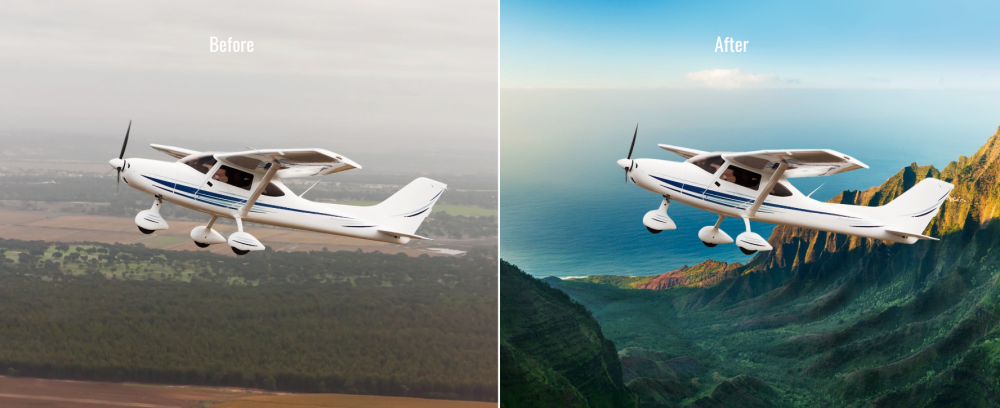 Automatically removes the background behind one or multiple subjects in your photo. The neural network in Background RemovalAI can detect the main subject and up to nine types of other elements in your photo, and you can select which ones to keep. Plus, use a refinement brush to fix any imperfections. Here's a step-by-step guide on using Background RemovalAI in Luminar Neo:
Select an image: click the Edit tab
Layers Properties: select the Masking tab and choose Background RemovalAI
Selection: Select the chosen main object or choose from additional elements found in the image.
Remove the background: Click "Remove" to initiate the Background Removal process. Luminar Neo will remove the image's background, revealing a transparent checkbox background.
Click Refinement Brush for additional finetuning: A Transition Mask will appear, highlighting Transition in a white checkerboard pattern, Object in orange, and Background in blue. Select a brush and apply it to refine each section.
The final image will appear with a transparent background. Use Layers to add a new background and move the layer to the bottom of the Layers palette. This will reveal the image on a new background.
____
Location in Neo: Edit view -> Layer Properties -> Masking