To install the extensions, click the puzzle-like icon, then choose "Install" near the corresponding extension. You will see HDR Merge, Upscale AI, and Focus Stacking effects in the Catalog mode. Supersharp AI, Background Removal AI, and Noiseless AI occur in the Edit mode.

Where do I find my Extensions after installation?
Since HDR Merge, Focus Stacking,Upscale AI, and Panorama Stitching require dragging the images to the tool from the catalog, they are available in the Catalog tab on the right-side panel.
You can find Noiseless AI, Supersharp AI, Magic Light AI in the Edit tab > Tools panel: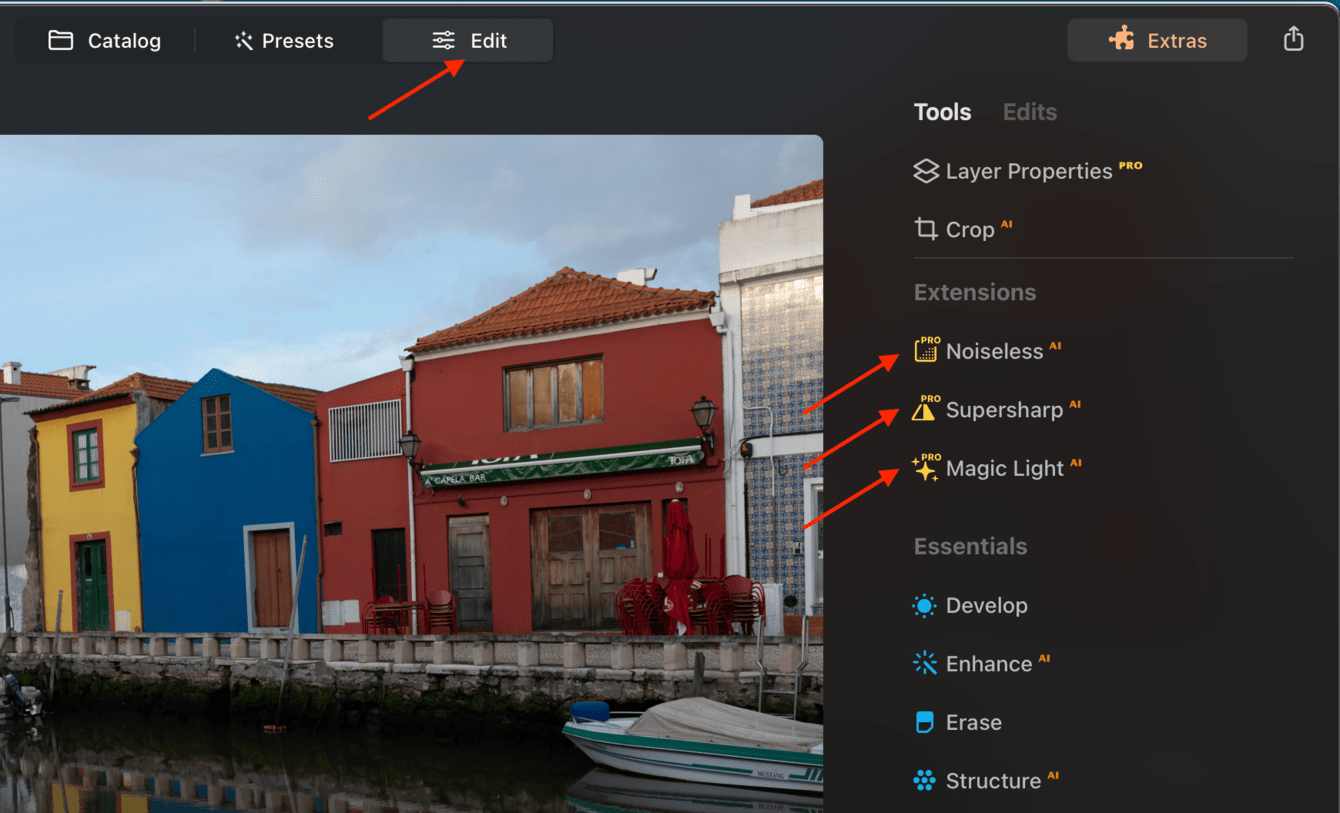 Access the Background Removal AI Extension in the Edit panel > Layer Properties > Masking > Background Removal AI.