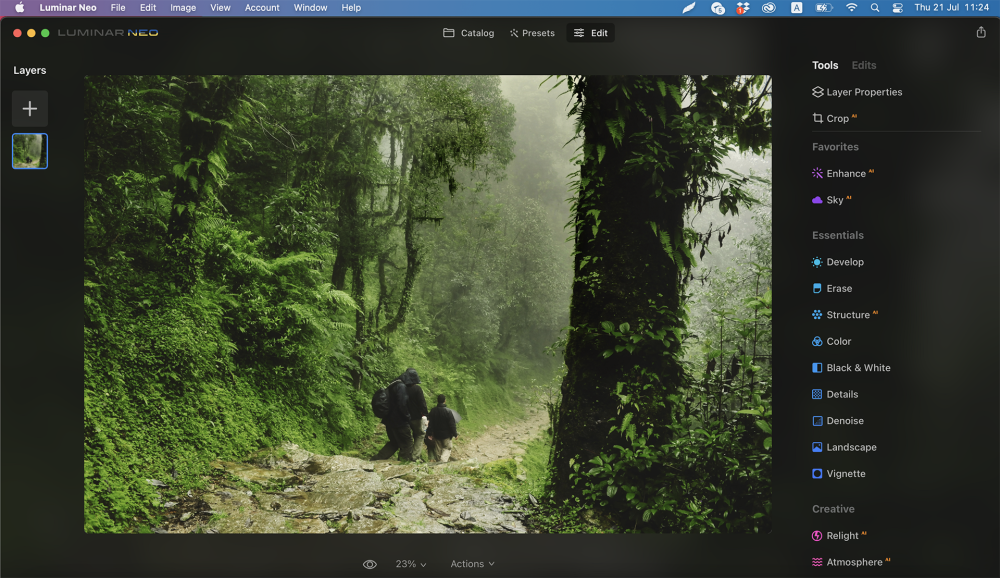 Follow these steps to edit an image using Lumianr Neo.
Select an image from the Catalog or choose to edit a single image from Single Image Edits
Cick Edit on the top toolbar to reveal Luminar Neo's tools
A good starting point is the Develop

RAW

or EnhanceAI tool. Select one of these tools and edit your image. Select other tools to complete your edit.
Click the Edits tab to make changes to a tool that was applied. Notice that you can add the same tool more than once.
Click the Share Button on the top toolbar for export options.